Happy Monday!
Dear Fellow Republicans,
We wanted to provide you with a roundup of everything you might have missed from North Dakota's great Republican leaders this past week. Please share with family and friends!
Sandra Sanford, NDGOP Chairwoman
Photo of the Week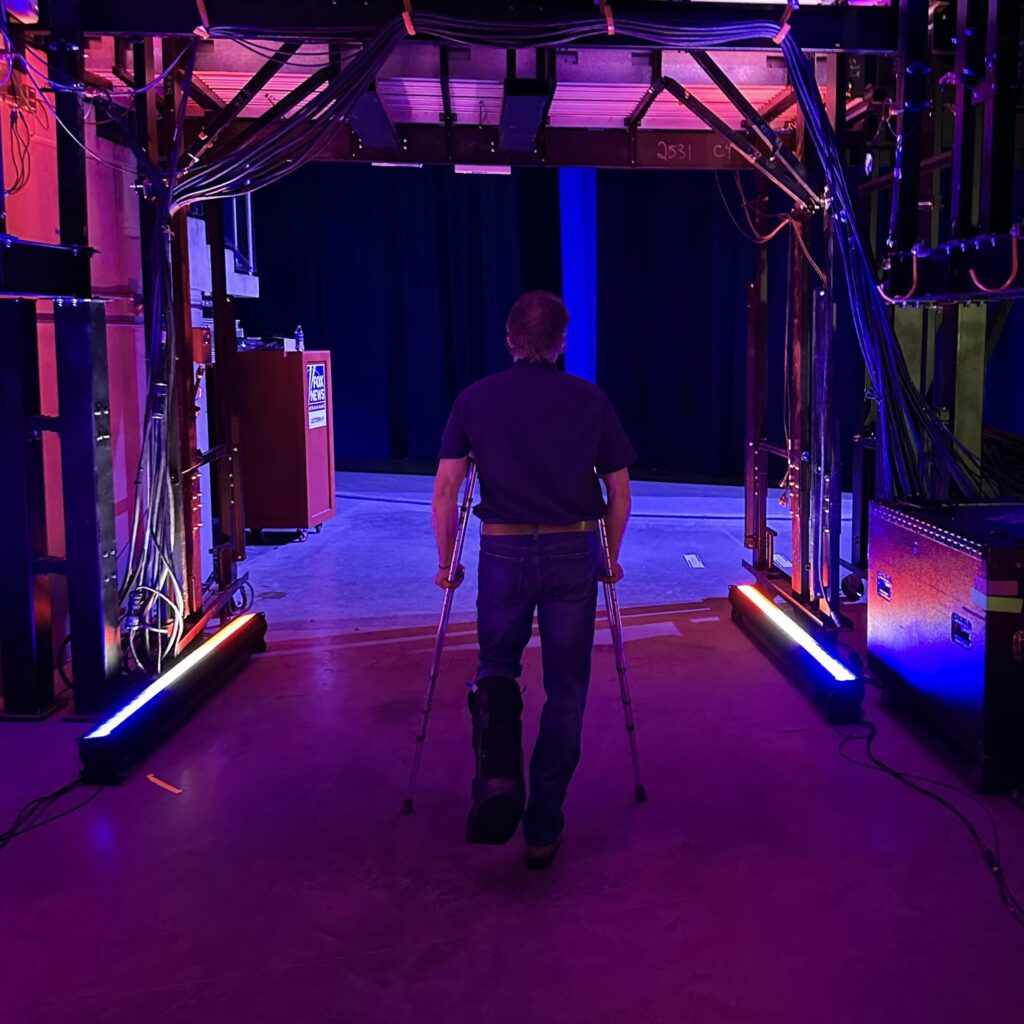 "I'm in." -Gov. Doug Burgum
---
North Dakota
Gov. Burgum to Newsmax: 'We've Got to Win' Cold War With China
Newsmax
"The only promise I'm running on is that we're going to turn around Joe Biden's awful economy," Burgum said…"We've got to start selling energy to our friends and allies instead of buying it from our adversaries."
Theodore Roosevelt presidential library taking shape in North Dakota Badlands
AP
Oil magnate Harold Hamm, a major player in the state's Bakken oil field, donated $50 million to the project, announced in January by Republican Gov. Doug Burgum. Burgum, a wealthy software entrepreneur who is running for president, championed the library proposal in the 2019 session, and donated at least $1 million to the project with his wife, Kathryn.
Howe: Poll workers are 'important for democracy'
Prairie Public
"Poll workers are really the heartbeat of what makes democracy run," said North Dakota Secretary of State Michael Howe. "Whether it's for a June election, a November general election, even a local election — poll workers are really what drives the election process."
Beef cattle anthrax cases on the rise in North Dakota
AG Daily
"Anthrax has been most frequently reported in northeast, southeast, and south-central North Dakota, but it has been found in almost every part of the state," Agriculture Commissioner Doug Goehring said. "A few anthrax cases are reported in North Dakota almost every year. The animals impacted included cattle, bison, horses, sheep, llamas, and farmed deer and elk."
Reservations gain access to state resources
KFYR-TV
The state has already started to share its resources with reservations. Attorney General Wrigley says he successfully petitioned the legislature for additional BCI agents. The first agent will be placed in Stanley this November.
Governor Burgum talks North Dakota
KX News
"[W]e're heading towards having the highest GDP, of any state in the nation, we're one of the few states, we're one of the only states that was getting younger. Birth rate is up, or number of kids under age five is growing in our state, the legislature passed a historic package relative to supporting the childcare infrastructure because childcare infrastructure is key to workforce. And the biggest challenge we do have in the state is workforce, that you know, making sure that we get all the jobs filled, but that takes everybody coming together," said Burgum.
'Fresh from North Dakota': new videos highlight North Dakota-grown products
KFYR-TV
The idea is to start a conversation about foods grown right here in North Dakota, and provide some easy ways to incorporate them into your cooking. "I think sometimes people just get a little anxious because it's like, 'I want to have lentils and peas and I want to experience some of these things, but they're always better at someone else's place or at the restaurant.' Well, now we have recipes for you. We're showing you how you can set it up and what you can do," said Goehring.
Newest district judge being sworn in during Bismarck ceremony
The Bismarck Tribune
The event for Judge Jackson Lofgren is at 3:30 p.m. at the Burleigh County Courthouse in Bismarck. The investiture is a formal ceremony at which Lofgren will take the oath of office and receive his robe and a gavel. Gov. Doug Burgum in April appointed the Bismarck attorney to fill the judgeship vacated by Douglas Bahr[.]
Washington, D.C.
Watford City producers discuss ag concerns with Hoeven
KX News
"This is really important in terms of our economy in western North Dakota, with primary focus on how we can help our ranchers out there continue to graze the grasslands and make their living out there really important," Hoeven said.
Tribal Energy Sovereignty Initiative receives $4 million grant
The Jamestown Sun
The Tribal Energy Sovereignty Initiative is an interdisciplinary, community-focused, multi-university project working to find "sustainable reliable and efficient engineering practices infrastructures and solutions to the gaps in tribal energy. It also aims to "support educational opportunities to train tribal members, improve tribal workforce, and expand technical capacity to implement innovative energy sources," according to a press release from the office of Sen. Kevin Cramer, R-N.D.
Cramer: Burgum campaign should remain focused on energy, the economy
KVRR
Cramer says so far, Burgum has been "doing the right thing" by establishing himself as a business expert and someone who understands the economy, national security and energy security.
Senator Cramer surveys well reclamations
KFYR-TV
"What we are doing is copying a really good idea that was presented to us by the state of North Dakota using CARES ACT dollars to keep oilfield workers working in an economic downturn… This is a piece of legislation where federal dollars went to good use," said Cramer.
Feds approve Center Mine plan in North Dakota
The Bismarck Tribune
The plan was needed to allow mining of federal coal under a lease awarded in January 2021, according to Hoeven, R-N.D. His office said Interior in July 2021 required a supplemental environmental assessment that was held up for almost two years "due to additional regulatory hurdles."