Happy Monday!
Dear Fellow Republicans,
We wanted to provide you with a roundup of everything you might have missed from North Dakota's great Republican leaders this past week. Please share with family and friends!
Sandra Sanford, NDGOP Chairwoman
Photo of the Week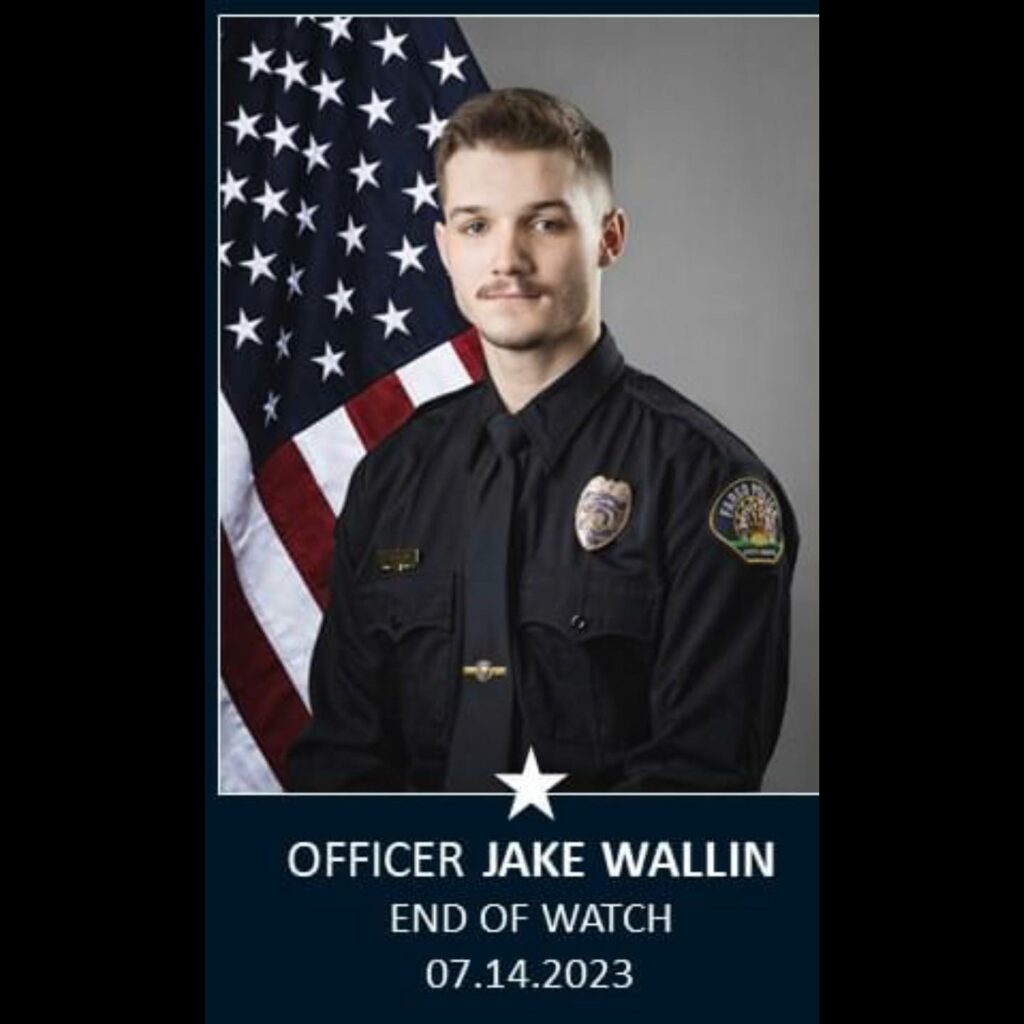 ND governor, senators, congressman respond to Fargo officer-involved shooting
https://www.kfyrtv.com/2023/07/15/nd-governor-senators-congressman-respond-fargo-officer-involved-shooting/
Governor Doug Burgum released a statement regarding the incident sharing his condolences, reading: "These officers dedicate their lives to protecting our fellow citizens and our communities, and we are heartbroken by this tragic loss. Kathryn and I extend our deepest condolences to the family of the deceased officer, the Fargo Police Department and the entire law enforcement community as they mourn the loss of a fellow officer who made the ultimate sacrifice in the line of duty. We also pray for the full recovery of the officers and civilian who were wounded in this horrible incident, which is a tragic reminder that our law enforcement officers risk their lives every day for our safety and deserve our unwavering gratitude and support."
Senator John Hoeven also released a statement following the incident. It reads: "Mikey and I are mourning with the Fargo community following the death of one of our brave peace officers, and send our deepest condolences to the loved ones of this officer. We are praying for those injured and the entire Fargo Police Department. This tragic event is a reminder of the dangers our law enforcement officials face each and every day, and the enormous debt we owe them for their sacrifices to keep our communities safe. Our prayers are with the Fargo Police Department and all our law enforcement officials during this difficult time."

Senator Kevin Cramer responded by saying: "Kris and I send our deepest condolences to the Fargo Police Department, its family members, and the entire Fargo community. Our law enforcement bravely run toward the danger and make unbelievable sacrifices so we can live in a safer world. It's unfortunate it cost the life of one of our officers. Our prayers are with everyone injured in last night's shooting, including the two other officers who remain in critical condition. I hope they make a full recovery."
Representative Kelly Armstrong tweeted out the following message as well: "We join the Fargo community in praying for the officers, families, and the Fargo Police Department."
---
North Dakota
Agriculture, oil and gas propel North Dakota to the highest GDP growth
The Center Square
The state's GDP grew by 12.4% in the first quarter of 2023. The national growth was 2%, according to the BEA. The main drivers of the increase are the state's agriculture industry, mining and oil and gas extraction.
Godfread: Insurance fraud up in North Dakota, especially in health care
KFGO
Jon Godfread says whenever the economy dips a bit, fraud spikes upward. "We've got a significant caseload for our investigators right now. A lot is in the healthcare space – that seems to be a hotbed for it," he said.
Tioga will be one of a dozen locations for Project Safe Send
Tioga Tribune
Tioga will be one of 12 collection sites, according to a new release from the Department of Agriculture. Project Safe Send is open to farmers, ranchers, homeowners, government agencies, applicators, pesticide dealers and the general public, according to Agriculture Commissioner Doug Goering.
Advocates offer to help Theodore Roosevelt National Park manage wild horse herd at rally to save them
The Jamestown Sun
Months ago, Gov. Doug Burgum and other state officials offered to help the National Park Service manage the horses by offering expertise from equine programs at North Dakota State University and Dickinson State University, as well as other resources.
State Auditor to visit Williston July 18
The Williston Herald
Gallion will speak on how the State Auditor's office informs and engages citizens, responsibilities of the State Auditor and the truth about the WPSD #1 audit before opening the event to a questions and answers session.
2nd zone of critical mineral enrichment discovered in southwestern North Dakota
The Bismarck Tribune
The North Dakota Legislature earlier this year in an attempt to give some certainty to businesses thinking of setting up operations passed House Bill 1511, and Gov. Doug Burgum signed it into law…The bill provides tax breaks for critical mineral and rare earth mining and processing.
NDIRF to continue to administer fire and tornado fund
The Williston Herald
"The Fire and Tornado Fund protects the investments made across the state and the role it plays in our state cannot be underestimated," said Insurance Commissioner Jon Godfread. "The consumers of this fund rely on the protections that are offered. Ensuring its stability and availability for consumers is our priority."
Settlement stands in ND gambling case after retracted email
Knox Radio
A recent settlement between North Dakota's attorney general and three gambling equipment distributors will stand after their main company retracted an email the AG scrutinized for possibly violating the settlement. Western Distributing Company and two affiliate companies reached the settlement last month with Attorney General Drew Wrigley's office over violations of gambling laws and regulations.
2023 North Dakota Governor's Photo Contest Open for Submissions
KEYZ
Gov. Doug Burgum and the North Dakota Department of Commerce Tourism and Marketing Division, in partnership with AAA of North Dakota and the North Dakota Council on the Arts, are kicking off the 2023 North Dakota Governor's Photo Contest for Travel and Tourism.
Washington, D.C.
ND official testifies to support minerals exchange legislation
Minot Daily News
Sens. John Hoeven and Kevin Cramer and Congressman Kelly Armstrong introduced the North Dakota Trust Lands Completion Act. The bill would authorize the State of North Dakota to relinquish state-owned lands and minerals contained within the tribal reservations to the U.S. Department of the Interior to be held in trust for the tribes and, in exchange, receive federal land and minerals of equal value within North Dakota.
Representatives react to NDAA
KFYR-TV
North Dakota Representative Kelly Armstrong said in a statement "We must ensure our armed forces have the resources and assurances they need to fulfill their mission. This year's NDAA does just that."
North Dakota AFB could receive billions
Williston Herald
North Dakota's Minot Air Force Base could get $3.7 billion to fund the modernization of its ground-based strategic deterrent, according to U.S. Sen. Kevin Cramer, R-N.D.
WATCH: Senators introduce PROVE IT Act in push to protect American manufacturing
Fox News
Sens. Chris Coons, D-Del., and Kevin Cramer, R.-N.D., join 'Special Report' to discuss bipartisan efforts to identify emissions of domestic goods.
Promoting Rural Exports Act bill introduced
Minot Daily News
"Rural businesses are critical to communities across North Dakota," said Armstrong. "With the right resources, rural businesses can compete on a global scale while creating jobs right here at home. This bipartisan bill is a win for small businesses and rural areas. I'm proud to support it."
Plans being made for NDSU ag policy research center
Minot Daily News
"No one does agriculture better than North Dakota's farmers and ranchers, and agriculture research plays a key role in our state's competitive edge," said Hoeven.
Sen. Hoeven to Newsmax: We Need to Get 'Tough' on China
Newsmax
Hoeven said that it's not just the Chinese buying U.S. land he's