Happy Monday!
Dear Fellow Republicans,
We wanted to provide you with a roundup of everything you might have missed from North Dakota's great Republican leaders this past week. Please share with family and friends!
Perrie Schafer, NDGOP Chairman
Photo of the Week
Rep. Kelly Armstrong at Minot Rodeo's Cancer Care Bag campaign at the Badlands Circuit Finals. They have given care bags to more than 500 cancer warriors in Minot and Bismarck.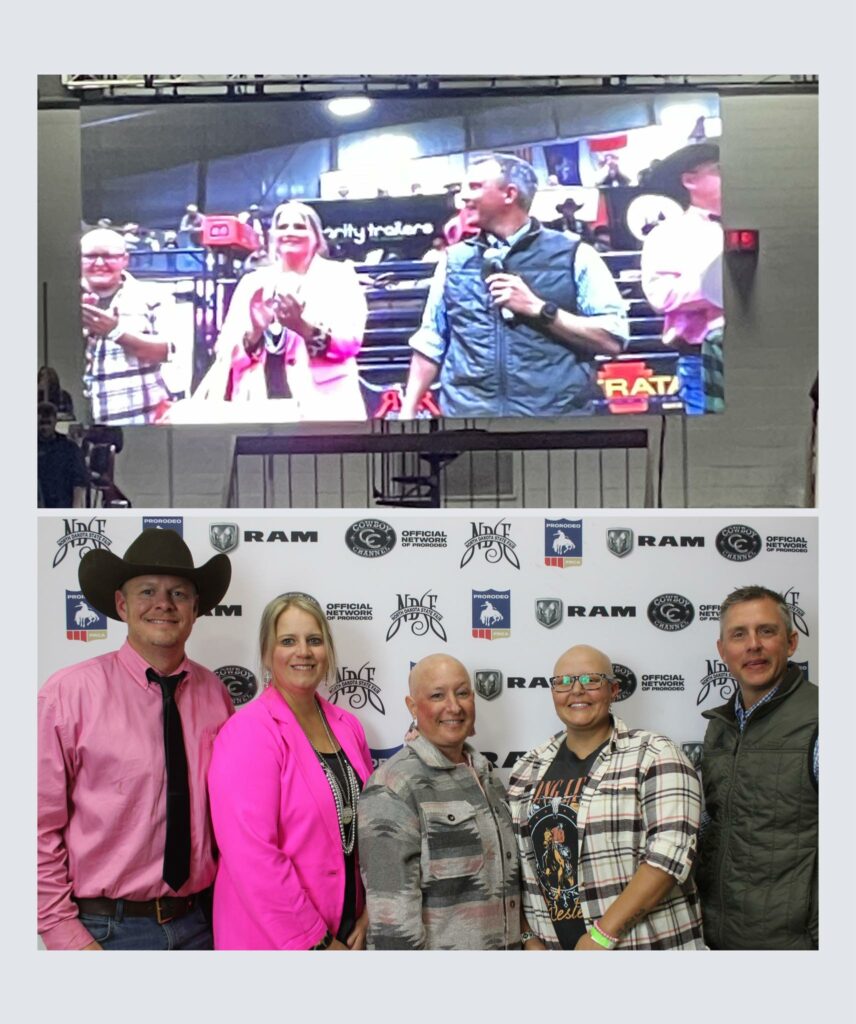 RNC
Every single month – for 10 months in a row – Google has systematically attacked the RNC's email during important days at the end of the month. This not only affects fundraising but get-out-the-vote efforts as well. To put this into perspective, in a span of three days Gmail suppressed over 22 million RNC emails, over 358,000 of which are GOTV emails. RNC Chairwoman McDaniel is sounding the alarm on the blatant Big Tech bias. Check out her important interview below. – Perrie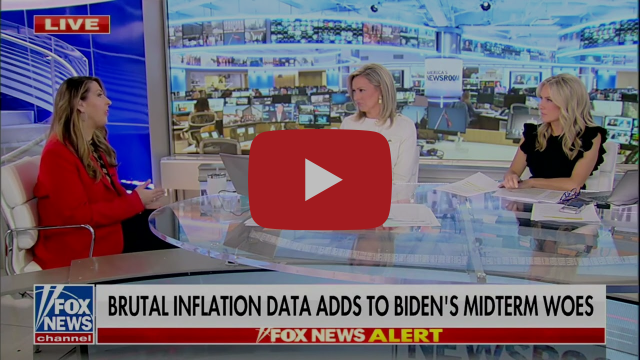 NDGOP
Click below to watch Chairman Schafer discuss term limits: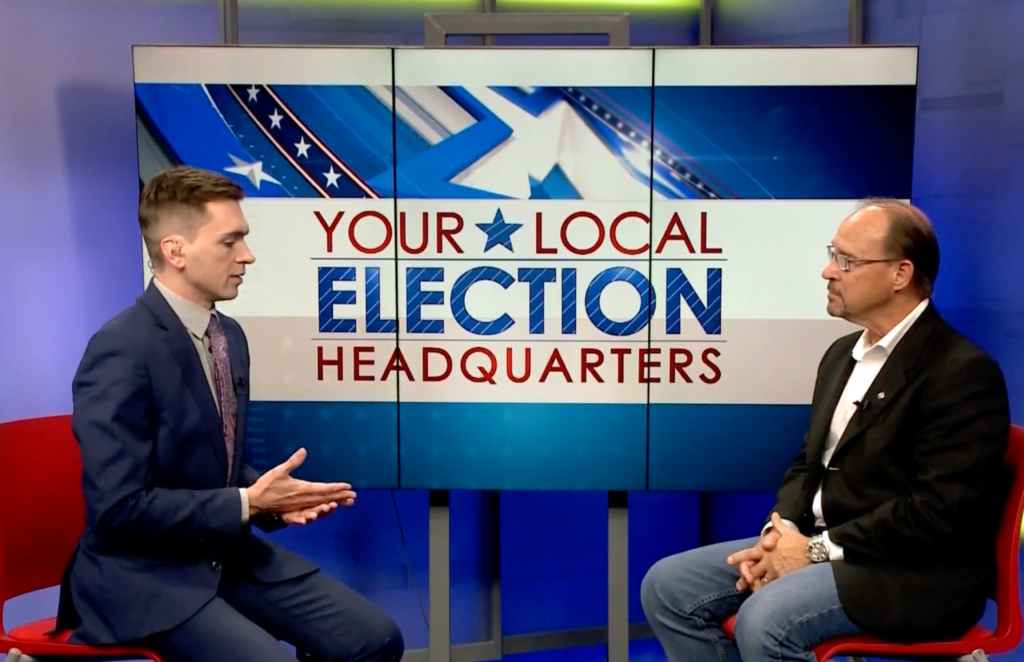 North Dakota
Burgum names new North Dakota Transportation chief
The Bismarck Tribune
"Ron Henke has proven himself to be a highly capable, forward-thinking, well-respected leader in the North Dakota Department of Transportation, and we are excited to welcome him as the department's next director," Burgum said in a statement. "We're grateful for his more than three decades of service to NDDOT and look forward to him leading the department into the future with a focus on innovation and providing world-class transportation infrastructure for the benefit of all North Dakota citizens, communities, farmers and ranchers, businesses, industry and visitors."
Kringstad, Sanford say there's still interest in bringing Bakken gas to the Red River Valley
Prairie Public
Lieutenant Governor Brent Sanford said he's also confident the pipeline will be built. Sanford told reporters at the annual "Empower" conference at BSC the challenge right now is to find customers for the gas. "You're going to build that much infrastructure, and you're in the pipeline business, and you're going to FERC (Federal Energy Regulatory Commission) and the PSC, you need to have customers signing up," Sanford said. "Are there customers? Are they in Fargo and Grand Forks? Are they in Mayville, Velva, Harvey, Jamestown?" Sanford said he knows there isn't enough natural gas in the eastern part of the state. Sanford said without this – the state will be running out of pipeline capacity for the natural gas being produced in the Bakken. "If the pipelines aren't built, and we don;t use it ourselves, oil production goes down," Sanford said. "Our budget is very based on oil."
'Everyone is safe' at Grand Forks Red River; other Dakotas schools also get hoax active-shooter calls
The Grand Forks Herald
"It is unfortunate that someone would call in hoaxes of this nature, but it is reassuring that our school officials, law enforcement and other first-responders were prepared with such a quick and comprehensive response to keep our students and educators safe," Baesler said. "Today's events are a reminder that we must be vigilant about our preparation efforts to keep everyone safe. We also must use this as an opportunity for reflection, for schools and responders to come together to see what worked well, and what needs improvement."
North Dakota to Spearhead Four-State Hydrogen Hub
Transport Topics
North Dakota Gov. Doug Burgum has formed a regional hydrogen hub with the governors of Minnesota, Montana and Wisconsin as states continue to jockey in the race for federal funds and national eminence."By bringing together our expertise in agriculture and energy production, we can create a world-class hydrogen hub and do even more as states to feed and fuel the nation and the world," Burgum noted.

ND Insurance Department approves 2023 insurance rates
KX News
"The cost of health care continues to go up. It is very expensive to receive healthcare. And so I think that's certainly part of it 'cause insurance pays for that healthcare. And so if things at the hospital are increasing or it's more difficult to find things, treatment and other things like that, it will reflect that," said Jon Godfread, the insurance commissioner for the North Dakota Insurance Department.

North Dakota energy and government leaders talk about their role surrounding climate change
AM 1100 The Flag
North Dakota government and energy leaders are discussing issues facing the energy industry. Hundreds of leaders gathered at Bismarck State College yesterday with climate change at the main topic. Lieutenant Governor Brent Sanford told the group that the energy sector needs to get its story out about its solutions for climate change and inflation. The group also discussed solutions related to reducing carbon emissions, such as carbon capture.

Archives Month at the North Dakota Heritage Center
KX News
Nationally, it's Archives Month, and Governor Doug Burgum has also declared October as Archives Month for North Dakota to showcase the well-preserved archives. "Keeping our history is a way to look into the past, and that can help us build into the future," said Walker. The Heritage Center has over eight miles of archives, and that doesn't include the digital vaults of information. "So, the public being able to access that and have specific access to people, like family members or ancestors, that did something specific. Having access to that is really important, I think," said Olivia Burmeister, a work-study student. The archives have maps, photos, books, newspapers, and local and state records.

Land, feed and demand for manure could spur animal agriculture in North Dakota
Mitchell Republic
Disease outbreaks are bad for the hog industry, but they are one of the things that is creating an opportunity for animal agriculture in North Dakota…North Dakota Gov. Doug Burgum referred to the need for more animal ag at the groundbreaking of the North Dakota Soybean Processors plant in Casselton, North Dakota, in August. It, along with the Green Bison plant at Spiritwood, North Dakota, are under construction and should be up and running in the next two years, creating soybean oil and meal.
Washington, D.C.
New facility enables year-round lineworker training in North Dakota
Valley News Live
Senators John Hoeven and Kevin Cramer were at the grand opening on Friday, October 14. Cramer took a moment to speak directly to the lineworkers in attendance, calling them and their work, "among the most noble careers in our society." "This is a special moment. My father was a lineworker and I spent three summers at Cass County Electric working with lineworkers; they are some of the most dedicated and skilled tradesmen. Lineworkers brave the freezing winter cold and the sweltering summer heat to ensure the lights stay on when we need it the most. The demand for this skill set is enormous and we need you. The North Dakota Association of Rural Electric Cooperatives' new facility will better equip, train, and educate the next generation of lineworkers. They have created a beautiful place conducive for work and learning," said U.S. Senator Kevin Cramer.

Hoeven and area leaders address Patterson Lake water quality
The Dickinson Press
Patterson Lake has been the center of many fond memories for southwest North Dakota residents for decades. In recent years, algal blooms have rendered the once destination location for Western Edge residents into a location devoid of visitors. North Dakota Senator John Hoeven, R-ND, met with state and local officials on Oct. 11, at the Public Safety Center in Dickinson to discuss plans to improve Patterson Lake's water quality and usher in a return to the lake's yesteryear fun. "I just think this is a really good project, the kind of project your citizens want you to be pursuing," Hoeven said.

Panel subpoenas Trump to testify about Capitol attack
KVRR
In a Tweet shortly after the vote, North Dakota Republican Sen. Kevin Cramer said the Jan. 6 committee "was created to keep the current president from being the issue." "It's not working because Americans see the problems created by Joe Biden every day," Cramer wrote.
Republican women rip Cara Mund for attacks on their party and colleague
The Jamestown Sun
"She and her supporters have characterized the Republican Party as one controlled by old, white men with no respect or place for women," these women, who have brought their success and leadership to the NDGOP, write in a recent letter to the editor . "To imply that women have no role — as Ms. Mund and her supporters have asserted — not only disparages our colleague Kelly Armstrong, it also ignores the contributions and achievements of our 110 combined years of public service to the people of North Dakota, as well as the contributions of the many women who came before us."

Senators seek billions more in military aid for Taiwan
Politico
Senate leaders also wove in a proposal by Sen. Kevin Cramer (R-N.D.) aimed at tackling the effect of high inflation on the defense supply chain. The provision allows the Pentagon to modify contracts to give companies "an economic price adjustment" and requires acquisition officials to issue guidance to implement it within a month of the bill's enactment. The proposal was pushed by the defense industry, chiefly the Aerospace Industries Association, as a method of coping with rising costs. The amendment doesn't require the Pentagon to actually revisit any contracts, but could serve as a signal from industry and Congress that contracting officials should move on the matter.

Armstrong denounces IRS hiring surge as 'accounting gimmick'
The Dickinson Press
In Dickinson, Armstrong highlighted that the narrative does not explain the $80 billion expenditure, noting that replacing retirees does not require new discretionary spending, particularly not of such scale. Rettig's testimony did not directly address how the bill's funding of 37,000 additional agents addresses any purported retiring. Armstrong denounced the prevailing narrative as an "accounting gimmick." Procedural rules of the Congress require that fiscal legislation meet certain standards of deficit neutrality judged by the Congressional Budget Office. "I don't know how you need (more) money to replace existing people. So whenever they say that it's a strawman. The real issue with the 87,000 IRS agents is it artificially lowered the cost of the bill," Armstrong claimed.WATCH: The U.S. needs to become the world's energy exporter, says Sen. Kevin Cramer
CNBC
Sen. Kevin Cramer (R-Nd.) joins 'Squawk Box' joins CNBC's 'Squawk Box' to discuss why he's calling on the Biden administration to continue selling oil and gas leases on federal waters.
Flying high: One Bismarck elementary school receives a special flag
KX News
Senator John Hoeven presented Bismarck's Roosevelt Elementary School with a U.S. flag on Monday in honor of being called a 2022 National Blue Ribbon school. The flag is from our state capitol, and now, it will fly above Roosevelt Elementary. Larimore Elementary, along with Linton Public schools were also honored with the designation this year. The Blue Ribbon School award goes to public and private schools across the U.S. that display overall academic excellence or progress in closing achievement gaps.
'We have the solutions to climate change': ND leaders meet in Bismarck
KFYR-TV
Still, North Dakota's delegation believes the very issues facing the energy industry are best solved by the industry. "Wherever you believe this, we are the solution to this problem, and that's how we continue to take this fight up," said Representative Kelly Armstrong.